Bethesda, MD WW/ Press/June 5, 2017–Dr. Pavel Klein, Director, of Mid-Atlantic Epilepsy and Sleep Center LLC was selected for inclusion in the forthcoming 2017 edition of The Who's Who Directories.       
The accomplishments and achievements attained by Dr. Pavel Klein, in the field of Epilepsy and Sleep Healthcare Services warrants inclusion into The Top Doctor of North America. Mid-Atlantic Epilepsy and Sleep Center offers specialized care for patients with epilepsy and sleep disorders using the most advanced techniques available. They use the model of an academic clinical service in a private practice setting. The physicians draw on their own clinical research in epilepsy to provide the most up-to-date care for patients with epilepsy. They strive to provide the best care of epilepsy and sleep disorders in the greater Washington, D.C. area, and the Mid-Atlantic region. The Center provides comprehensive care for patients with seizures at the sleep center they evaluate and treat patients with a wide variety of sleep conditions, including sleep apnea, insomnia, restless leg syndrome and narcolepsy, to name a few. Dr. Klein is the Director of the Mid-Atlantic Epilepsy and Sleep Center. His research/clinical interests include novel treatments of epilepsy, dietary treatments of epilepsy ketogenic diet, prevention of epilepsy after traumatic brain injury, the effect of sex and stress hormones on epilepsy, and women's issues in epilepsy. Before founding Mid-Atlantic Epilepsy and Sleep Center, Dr. Klein was the director of the epilepsy program at Georgetown University Hospital. Dr. Klein is currently an Adjunct Associate Professor at George Washington University.
Dr. Klein received his Medical Degree, and B.Chir. from Cambridge University in England, and a Bachelor of Arts and Master of Arts in Neuroscience from Oxford University in England. He did his Residency in neurology and Fellowship in epilepsy, clinical electrophysiology, at the University of Virginia, in Charlottesville, Virginia, and a Fellowships in sleep and in neuroendocrinology, at Harvard Medical School. He received an Open Exhibition, from University College, Oxford, a Plumbton Mynor Scholarship, University College, Oxford, and a European Exchange Fellowship in Clinical Medicine, Guy's Hospital, London, UK.
Dr. Klein is a member of the American Epilepsy Society, American Academy of Neurology, American EEG Society, and the American Academy of Sleep Medicine.
The Who's Who Directories, a New York based biographical publication company, distinguishes and profiles leading professionals who demonstrate recognizable success and leadership in their field. The directory is valued for promoting awareness of individual accomplishments and achievement within the North American community.
For more information: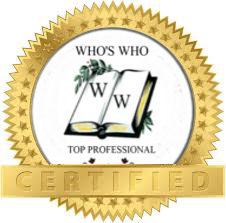 Contact:             editor st
Phone:    516-809-7221 ext 100
Email Address: editorial@whoswhoinfo.com